Shop
Please use the following links to order branded items, or one of the two forms below to order either Ohio District branded items or custom items that may be procured under the District Office license.
The District Office also maintains a supply of Kiwanis merchandise for sale. Please call or stop in to see what is available.
Looking for custom licensed products for your club? Find a list of authorized licensees available here.
---
The following are images of items available for purchase on the Ohio Kiwanis Store form below: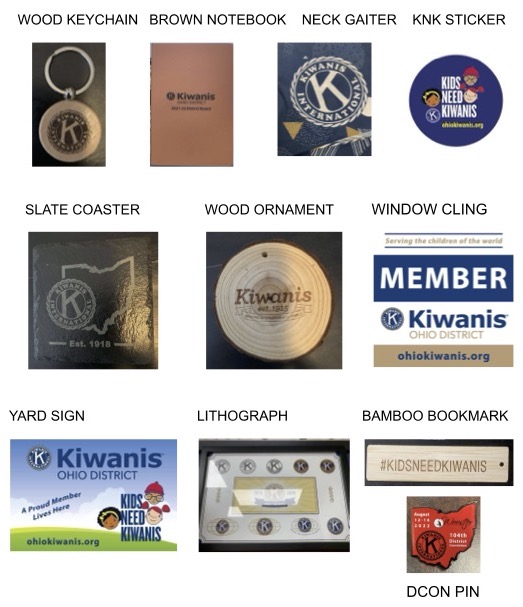 ---
---
Ohio Kiwanis Store - Custom Items
"*" indicates required fields