MidYear Education Day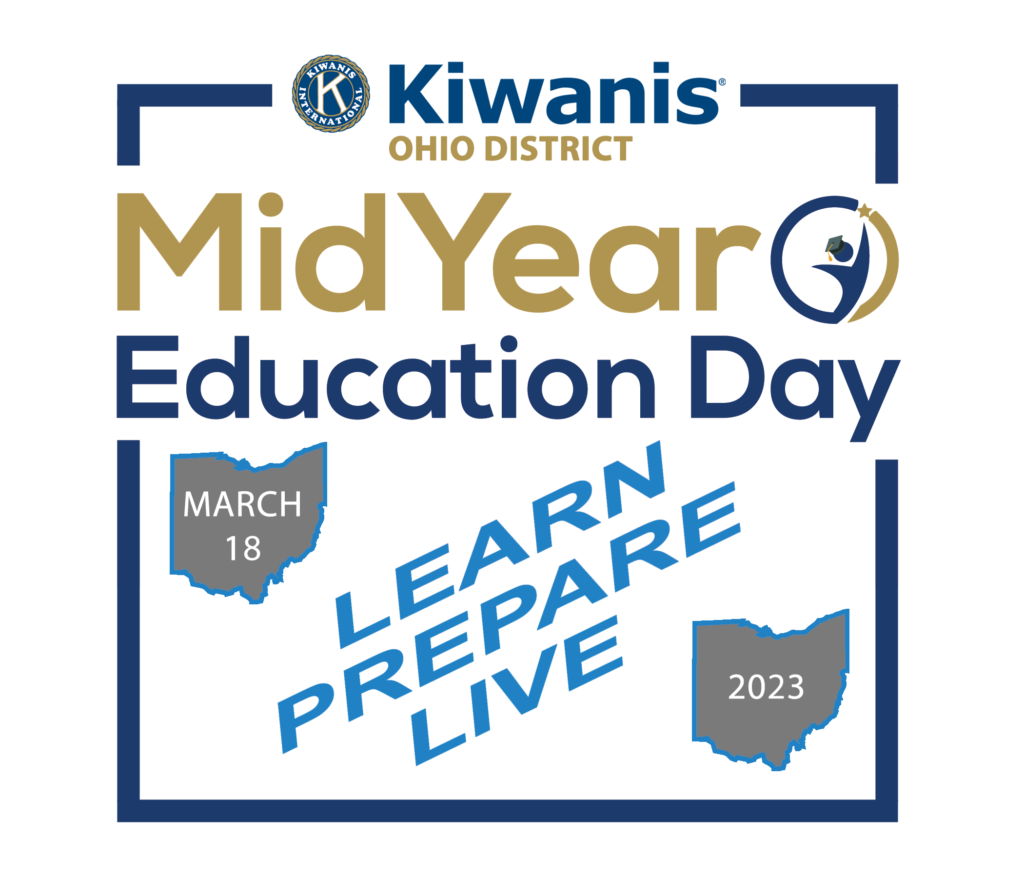 Registration for the March 18, 2023 Ohio District MidYear Education Day, which will be held at the Crowne Plaza Columbus North – Worthington, is now open below the sponsorship form. Sponsorships are being accepted now through February 28, 2023.
Should you wish to book a room at the hotel, please call 614-885-1885 and book under the Ohio District Kiwanis block rate of $109 per night for any night 3/16-3/19.
If you'd like to request an exhibitor table, please do so HERE.
---
Workshops will follow 3 tracks this year. They are still in development, and this list is by no means complete.
Learn from the past to apply to the present and future.
Prepare yourselves and your club to be able to look into the future.
Live in the present, be aware of what is around us.
LEARN TRACK
Kiwanis – Our International Experience: Come hear about some of the signature projects and community engagement activities that Dr. Kip Crain and his wife, Becky Crain have had the pleasure of observing around the world.
Thinking Outside the Box to form an Aktion Club: Aktion Club Members will share the story of working with Maggie's & M.O.R.E. A club that is hosted by a business that only hires special needs Adults.
Youth Protection Services: Kiwanis members must know how to protect the youth with whom we serve. This presentation will share the extensive action Kiwanis International has taken to equip Kiwanis Clubs, districts and Service Learning Programs with the tools to provide safety and secure environments for youth.
PREPARE TRACK
How We May Serve You?: The Kiwanis Children's Fund aims to help Kiwanis Clubs extend their impact. In this workshop you will hear ways in which your club can work with KCF.
Why Membership Matters: If a Kiwanis club isn't evolving and improving, it will fail sooner than later. Learn how to strengthen a club while providing service that's relevant and effective.
That's Us – Sharing Our Kiwanis Story: Come hear about the success of a Signature Project from the West Akron Club.
LIVE TRACK
Diversity, Equity and Inclusion: This interactive session helps participants to understand what it feels like to be included or perhaps excluded from the conversation.
Risk Management: While Planning for fundraisers and activities, your club must keep an eye toward safety to avoid accidents. This session will help educate you on how to physically protect participants and financially protect your club.
Strengthening Your Bond with SLPs: Learn some tips how to support and mentor our Service Learning Programs in the 21st Century.
---
KEYNOTE SPEAKER ANNOUNCED: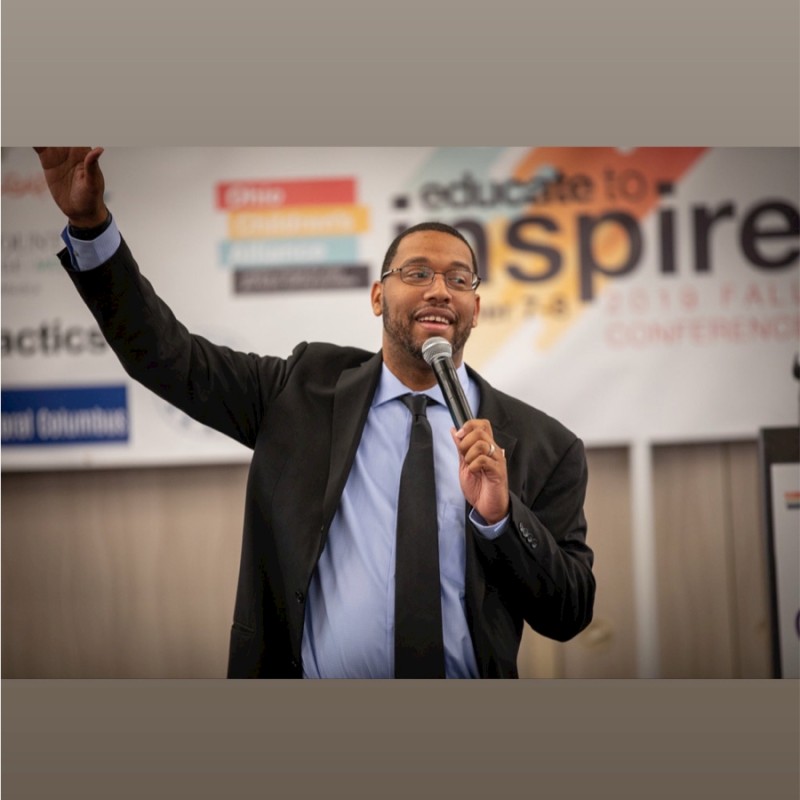 ---
SPONSORS OF THE 2023 MIDYEAR:
LIVE LEVEL $500
Ohio District Kiwanis Foundation
PREPARE LEVEL $250
Anonymous
Craig Smith, 2021-22 District Governor
Kiwanis Clubs of Piqua and Tipp City Area
Alan and Jeri Penn 2011-12 Kiwanis International President and First Lady
Ted Barrows
LEARN LEVEL $100
Bill & Peggy Flinta
Jim Janosik – District Secretary
Division 5 Past Distinguished LTG Mike Rudolph
Jeff & Jeanne Haas – Jeff is Division 24 Lt. Governor
Daniel Michael Litzinger
David & Laurie Kuhn Governor and First Lady 2022-2023
John E. Coffield, Past District Treasurer
Berea Kiwanis Club
Dick Brulotte, Ohio District Aktion Club Administrator
Kip and Becky Crain
Wayne J. Stein
Steve & Linda Steinbrunner
Kathleen Moylan
Judy Raub, Lieutenant Governor Division 8
Division 13 Ohio Kiwanis
All Ohio eMedina Kiwanis Club – Celebrating 20 years of service
Amy & Sandy Zimmerman
---
"LEARN" SPONSOR
Promotion of Sponsorship on Facebook, Buckeye Bulletin, Website, event sign board, and in the program
"PREPARE" SPONSOR
Learn Level Benefits, plus…
Free half page ad in event program
1 Free 2023 MidYear Registration
"LIVE" SPONSOR
Learn Level Benefits, plus…
Free full page ad in event program
Option to place item in event 'Swag Bag'
Recognition at all general sessions
2 Free 2023 MidYear Registrations
2023 MYED Sponsorship & Program Ads
"*" indicates required fields
---