District Office
WE ARE LOCATED AT 941 CHATHAM LANE, SUITE 226, COLUMBUS, OH 43221
Our office space is configured to handle the business of the District. There is a dedicated conference room that is outfitted with technology for quality hybrid/teleconference meetings. That room is available to clubs, divisions, Service Leadership Programs, etc. as needed, just contact the office to reserve it. Additionally, there is a guest office that ANY member of the District is entitled to use during office hours. It has a full work station with printing abilities. 
With our move, we have launched the Giving Tree recognition wall as seen in the photo below. Giving levels are $100, $250, and $500 with the color of the leaf in copper, silver, and gold, respectively. Initially, funds from this program were used to modernize and upgrade equipment at the office, as well as to archive-quality protect our historical records. Non-tax-deductible contributions now go directly to support all District efforts via miscellaneous income. We thank you for your generosity in supporting the Ohio District.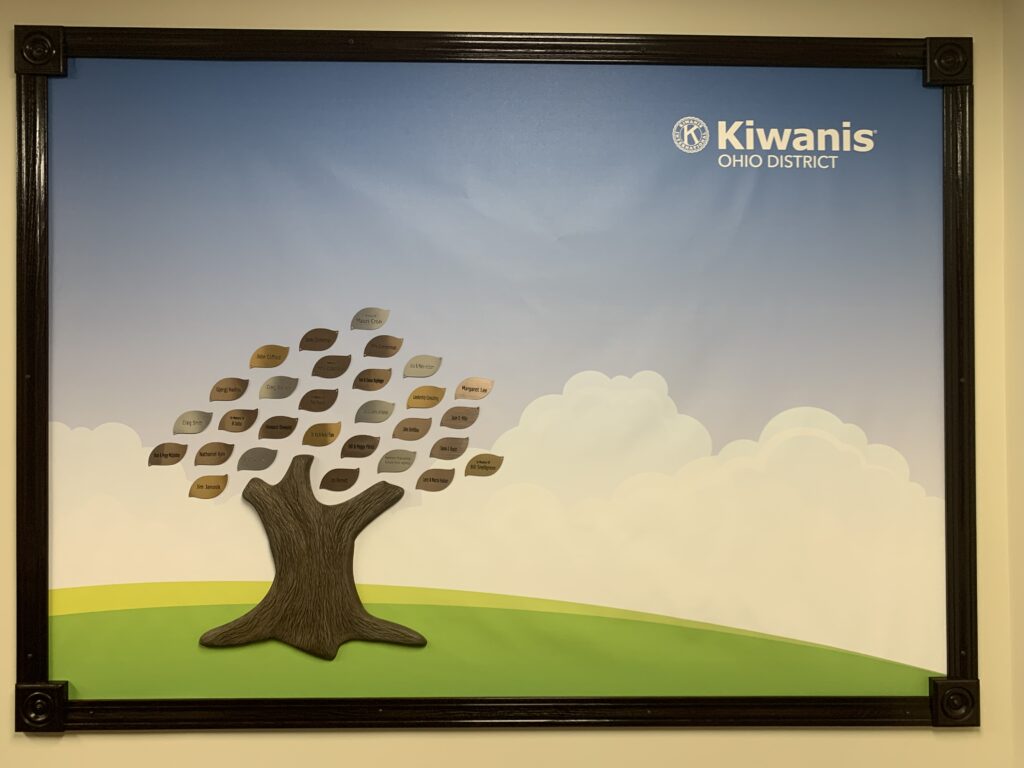 ---
INTERNSHIP PROGRAM
From time to time the District Office has internship opportunities which will be listed below when they are active. Thank you.