Governor's Project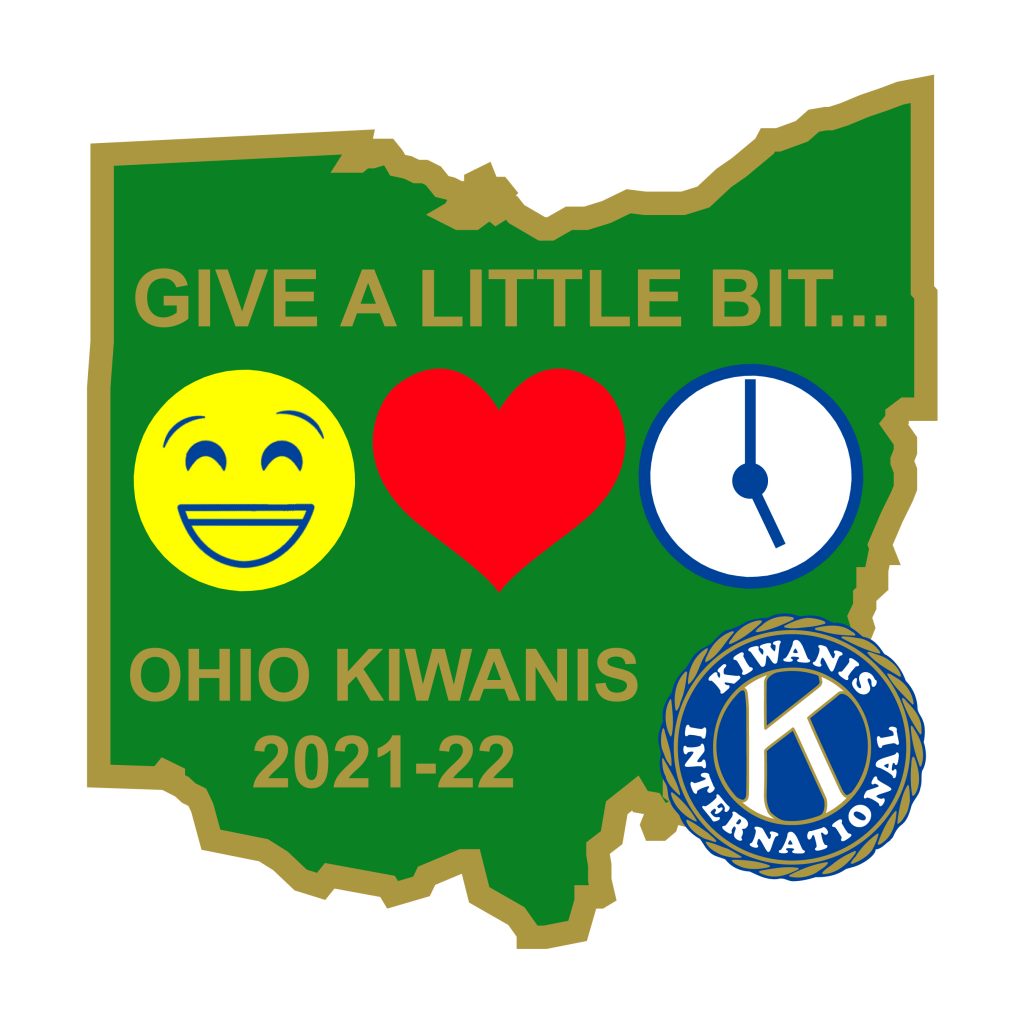 Ohio District Kiwanis Governor Craig Smith's special project this year is aimed at promoting disaster preparedness. Your club has an important role to play in this project – from learning how to be ready before disaster strikes to learning how to respond in the aftermath of a large fire, flood or windstorm. Let me give you an example of why this project is important, and how your club can help.
In Ohio, we live a long way from the Gulf of Mexico. That hardly mattered a few years back when a big Gulf storm hit us. Thirteen years ago — Sunday, September 14, 2008, Ohio suffered its costliest natural disaster in recent times – when the powerful remnants of Hurricane Ike struck our state. Did you ever imagine you could experience hurricane winds in Ohio? Ike was a Category 2 hurricane when it struck Galveston, Texas on Sept. 13. It was a tropical storm by the time it moved hundreds of miles north, but it still caused destruction and disruption. National Weather Service records show Ike's strong winds knocked out electric power for nearly two million customers – many of whom were left without electricity for weeks afterward in Ohio counties south of Interstate 70. With winds exceeding 75 mph, the storm was equivalent to a Category 1 Hurricane when it slammed into Ohio, bringing some of the highest recorded winds in nearly a century. Streets were littered with tree limbs and downed power lines. The damage prompted a state of emergency declarations in 29 Ohio counties.
One media report noted that stores quickly sold out "ice, generators, gasoline and chainsaws disappeared quickly. Many people lived by flashlights and candles for weeks while power workers from surrounding states worked around the clock to repair downed lines and restore electricity to communities." Amazingly, the storm caused only one death. I remember seeing grocery stores give away food from their shut-down freezers and refrigerators. I saw restaurants grill outdoors and serve free hot meals to their communities. My elderly mother-in-law was living alone at her home in south-suburban Dayton when the storm hit and refused to leave, even after the power went out. My husband Larry brought her food and ice every day. It would be more than a week before power was restored. She never budged. (She was a strong Appalachian woman!)
Governor Craig's Project is entitled "Never Underestimate the Impact of a Disaster." He wants all clubs to be prepared to respond when disaster happens – ready to assist families in your communities. All Kiwanians can provide vital support wherever disaster strikes. Whether by providing meals to first responders or needed supplies to victims, there are many ways local Kiwanis Clubs can provide vital support in time of need. You can begin by working with your community's emergency management agency and your local Red Cross. Invite hands-on presenters to teach your club how you to help both before and after a disaster.
A very important way clubs can help is by providing financial support for Ohio District Kiwanis Foundation's Disaster Relief Fund. The fund stands ready to offer financial assistance to clubs in the aftermath of disasters. These funds made a positive difference (and were greatly appreciated) after multiple tornadoes crashed through Dayton and several suburbs the evening of Memorial Day 2019.
Learn more about how your club can help when the unthinkable happens. Reach out to me to arrange a Zoom presentation to your division about how to get it done. Governor Craig is asking your club to be prepared – because clubs should "Never Underestimate the Impact of a Disaster". Together, we can do this.

For more information, please contact:
Marcia Copeland Hudson, 2021-22 Governor's Project Chair
Craig Smith, 2021-22 Governor
To donate to the Governor's Project please visit ODKF.
Governor Contact Form
"*" indicates required fields